Henry Allingham celebrated his 113th birthday on 6th June 2009. This year he was the UK's oldest man and was also one of Britain's only two surviving WWI veterans.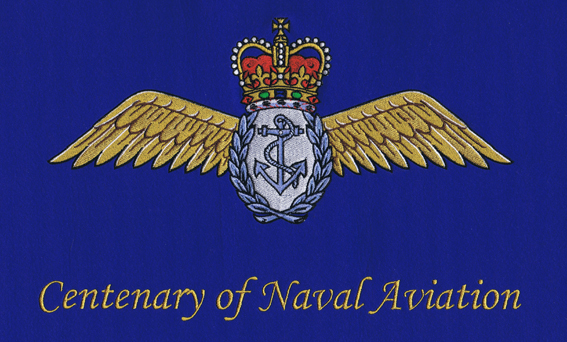 To help celebrate his birthday, JeaP was asked to produce a very special embroidery design. The commission was to embroider a fleece blanket for him to use whilst sitting in his wheelchair. The stitching needed to be large enough to capture the detail of the emblem and also convey the message that this year is the Centenary of  Naval Aviation. With nearly 82,000 stitches this piece took over two hours to sew and used 18 different thread changes throughout the design, both a digitising and an embroidery triumph.
The Fly Navy 100 team asked us to produce two fleece blankets for Henry Allingham to celebrate his birthday and with much care and guidance, together with the help of  Lieutenant Rob MacSavage of the Royal Navy, the job was a resounding success.
The link gives the full story of Henry's day and shows our handiwork on Henry's lap.  http://news.bbc.co.uk/1/hi/england/8086514.stm
Sadly Henry passed away on 18th July 2009 aged 113 years and 42 days.
For more information on the years celebrations for the Fly Navy 100 years see  www.royalnavy.mod.uk/server/show/nav.7033
If you would like to commission a special one of piece of embroidery and require help or would just like to make an initial inquiry, then Contact Us ensuring you leave as much information as possible including, your name and a contact  telephone number. For now it's back to work…